Inspection and Repair Proposal for one Ammonia Tank, Phlippines
for Orica
Client: Bilfinger & Berger, Australia
Project Specification: To be defined

In connection with a feasibility study of the existing Ammonia plant one Ammonia tank, built in 1983, was inspected with regards to insulation as the original compressors could not match anymore with the actual boil off gas quantity.
A general inspection was carried out and a test procedure was defined.
The existing wall insulation was checked on two places and the external bottom insulation was checked by core drillings.
A repair procedure and related cost estimation was elaborated.

Back to Projects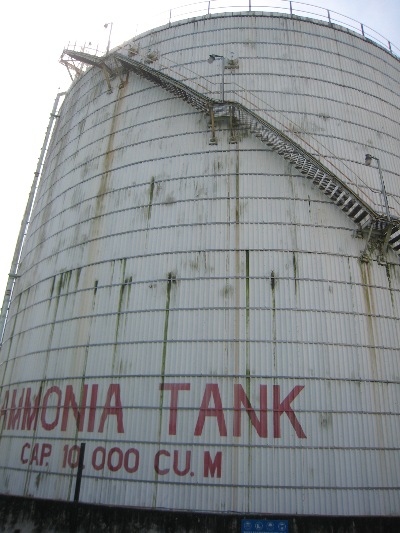 Inspected tank

Situation of support ring

Core drilling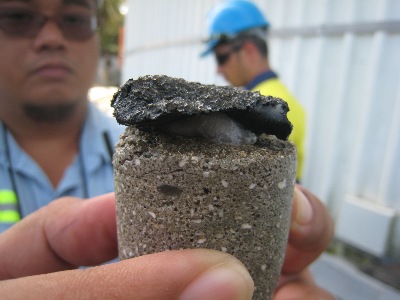 Ice formation between suport ring and Foamglas

Complet core probe

Temperatur measuring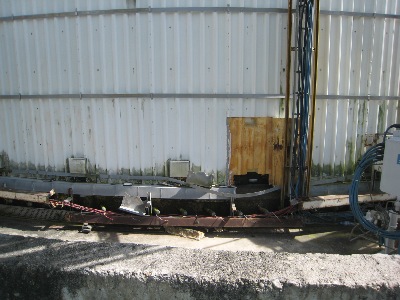 Check of wall insulation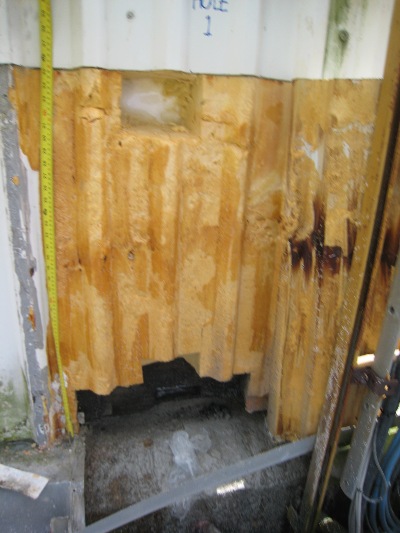 Ice formation

Temporary closure be insitu foam and additional vapour barrier (not installed yet)

Temorary closure with existing cladding

Back to Projects