Ammonia Tank Insulation Repair, Australia, Moura
for Dyno Nobel
Client: Bilfinger & Berger, Australia
Project Specification: HAITEK: Support Rings, Client: Wall Insulation

One Ammonia Tank, 2000 m³, erected in 1999 with external insulation was inspected in 2008.
The bottom insulation, especially the two support rings constructed from light concrete where completely destroyed and the wall insulation made form PU-foam was completely wetted by water.

HAITEK supplied the repair procedure as well as the support ring material and supervision during repair.
The support rings between concrete foundation and outer tank bottom have been removed and replaced by new support rings. The tank was temporarily lifted for installation.
The wall insulation was completely removed and replaced by Foamglas insulation. The concrete foundation was modified from octagonal to round design.
Corrugated cladding was installed as mechanical protection.

Back to Projects

Complete tank with scaffolding

New outer support ring

Adaptation octagonal to round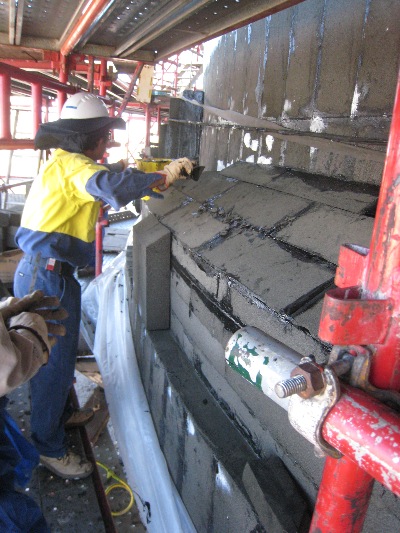 Base insulation with Foamglas

Vapour barrier application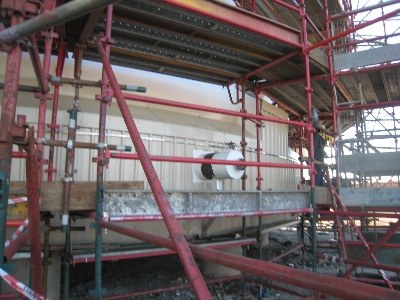 Final cladding with storm bands

Final tank

Back to Projects