Noise Protection Hall for Airplane Turbine Test run
Acoustic Insulation
Airport Leipzig, Germany
Client: G+H Noise Protection

In 2007 a hall for airplane turbine test run has been constructed.
The design, fabrication and installation of approximately
6.000 m² roof panels
6.000 m² wall panels and
12.000 m² curved air intake panels
was coordinated and managed.
The total installation time for the acoustical panels was 4 months.



Detailed design enginnering for the acoustic panels was carried out,
fabrication and installation of the panels was supervised.

Back to Projects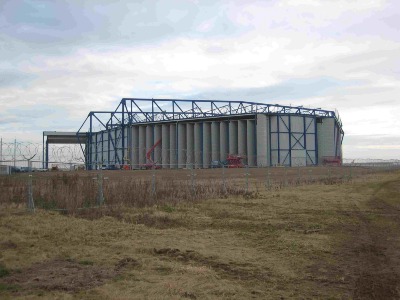 Fiew from outside

Fiew from inside, insulation under construction

Test run of an airplain

Back to Projects